287 views
| | |
| --- | --- |
| Genre | Hip-Hop, rap, hip hop, east coast rap, Cassidy |
Barry Adrian Reese (born July 7, 1982), better known by his rap name Cassidy (also known as "The Problem" and "The Hustla") is a popular rapper from Philadelphia, Pennsylvania. He was born and raised in North Philadelphia. He was in a group called Larsiny together with his home-town-friends Cal Akbar and Shiz Lansky.
Cassidy rose to prominence as a battle rapper and started appearing on mixtapes. Producer Swizz Beatz signed him to his Full Surface label distributed through J Records and featured him on Swizz's 2002 album Presents G.H.E.T.T.O. Stories. Cassidy has also appeared on tracks by Snoop Dogg and Wyclef Jean.
Cassidy recorded the Split Personality album in the year 2003. The record is divided into three parts: The first is credited to Cassidy and reflects his pop side, the second, credited as "Tha Problem," aims at fans of his mixtapes. The third is credited to B. Reese from fans from his early days.
Cassidy recorded the track and lead single "Hotel" with R. Kelly in Kelly's Chicago studios with a vocal contribution by Kelly - there is also a version featuring vocals by Trina. The song became a hit, reaching the top ten of the Billboard Hot 100 in February 2004 and the top 5 of the UK charts in May 2004. The song also reached the Australian top 40 in late May 2004.
Split Personality was released on March 16, 2004 and debuted at #2 on the Billboard 200 album charts and at #1 on the R&B/Hip Hop albums charts. The second single, "Get No Better", featured a contribution from labelmate Mashonda but did not do as well on the singles charts, reaching #82 on the Billboard Hot 100.
Cassidy released his second album, I'm A Hustla, on Swizz Beatz's label, Full Surface. The album features a sample from Jay-Z's "Dirt off your Shoulders" on the first single, "I'm a Hustla". A remix featuring Mary J. Blige followed soon after. It was released on June 28, 2005 and it reached #5 on the Billboard in the United States.
Cassidy is known for his freestyling ability. He first came into national attention after spiking the Roc-a-Fella rapper and fellow Philadelphian, Freeway. The studio session made its way to the streets and the internet, where interest in Cassidy grew.
Different styles and flows
Tha Problem/The Hustla - His first style, very aggressive and street smart. Many people compared him with Papoose, Fabolous, D-Block, Jay-Z, and Big L. It's based on his Battle-Rapper past.
Cassidy - This style came up after his success with "Hotel", it's basically for his female fans, most similar to the style of Nelly.
B. Reese/Mr. Reese - His original style, which is more political. In this style, he talks about Life and the president and also similar subjects, similar to Nas, Quan, 2Pac, Beanie Sigel and DMX.
His third studio album, B.A.R.S. (The Barry Adrian Reese Story) was originally entitled "It Is What It Is". It was #10 on XXL magazine's top 10 most anticipated albums in 2007.
B.A.R.S. was released on November 7, 2007, and his lead single was "My Drink N' My 2 Step,". He also created a B.A.R.S. Competition Freestyle Battle on October 10, 2007 live on MTV's Sucker Free show. The second single is "Cash Rules", featuring Bone Thugs-n-Harmony & Eve.
Cassidy is also working on a group album with Larsiny. The first single is rumored to be "Boyz Iz Back".
Cassidy confirmed in an interview with Allhiphop.com that his fourth album will be eponymously titled Cassidy.
Cash is the Name of his Album with the hit single "Drummer Bass"
Top Tracks 1
I'm A Hustla (Street Mix/ Dirty Version)
2
Innocent
3
Hotel
4
All By Myself
5
Damn I Miss The Game 6
The Problem vs. The Hustla
7
Done 4 Me
8
On The Grind
9
B-Boy Stance
10
Husslin'
Top Albums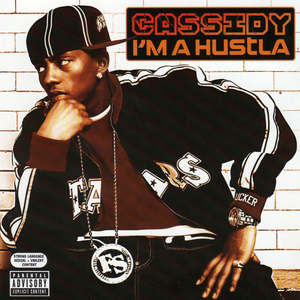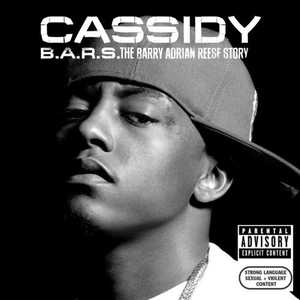 B.A.R.S. The Barry Adrian Reese Story
tracks