540 views
Eve Jihan Cooper (née Jeffers; born November 10, 1978) known mononymously as Eve,[1][2] is an American rapper, singer, actress, and television presenter from Philadelphia.[3] In 1999, she released her debut album, Let There Be Eve...Ruff Ryders' First Lady, which reached number-one on the Billboard 200, making her the third female rapper to accomplish this feat.[4] Eve followed up with three subsequent albums, Scorpion (2001), Eve-Olution (2002), and Lip Lock (2013). She achieved chart success with her singles, "Let Me Blow Ya Mind" (featuring Gwen Stefani), "What Ya Want ", "Who's That Girl", "Gangsta Lovin'" (featuring Alicia Keys), "Satisfaction", "Love Is Blind" (featuring
wikipedia.org/wiki/Faith_Evans" title="Faith Evans">Faith Evans), and "
Tambourine
";
[5]
and also experienced success with collaborations, including "
Rich Girl
", "
4 My People
", "
Caramel
", "
You Got Me
", "
Hot Boyz (remix)
" and "
Like This
".
As an actress, Eve is known for her role as Terri Jones in the films Barbershop, Barbershop 2: Back in Business, and Barbershop: The Next Cut, as well as Shelley Williams on the UPN television sitcom Eve.[6] She also appeared in films The Woodsman (2004), The Cookout (2004) and Whip It (2009).
She also had a clothing line called Fetish from 2003 to 2009.[7][8] From 2017 to 2020, Eve was one of the co-hosts of the CBS Daytime talk show The Talk.[9] In 2021, she starred in the American television series, Queens. She was also featured on the album Planet Her by Doja Cat, which earned her a Grammy Award for Album of the Year nomination as a featured artist.
Eve has received multiple accolades throughout her career, which include a Grammy Award, BET Award, MTV Video Music Award, Teen Choice Award, and two Daytime Emmy Award nominations. Eve was placed on VH1's list of the '50 Greatest Hip Hop Artists'. In 2020, Spin named her one of the '30 Greatest Female Rappers Ever'.[10]
Top Tracks
1
Let Me Blow Ya Mind
2
Kaikai Kitan
3
Who's That Girl?
4
Tambourine
5
Dramaturgy
6
Gangsta Lovin'
7
Satisfaction
8
Anoko Secret
9
Okinimesumama
10
Got What You Need
Top Albums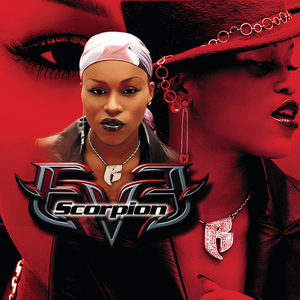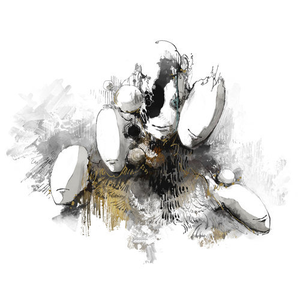 Kaikai Kitan / Ao No Waltz
tracks